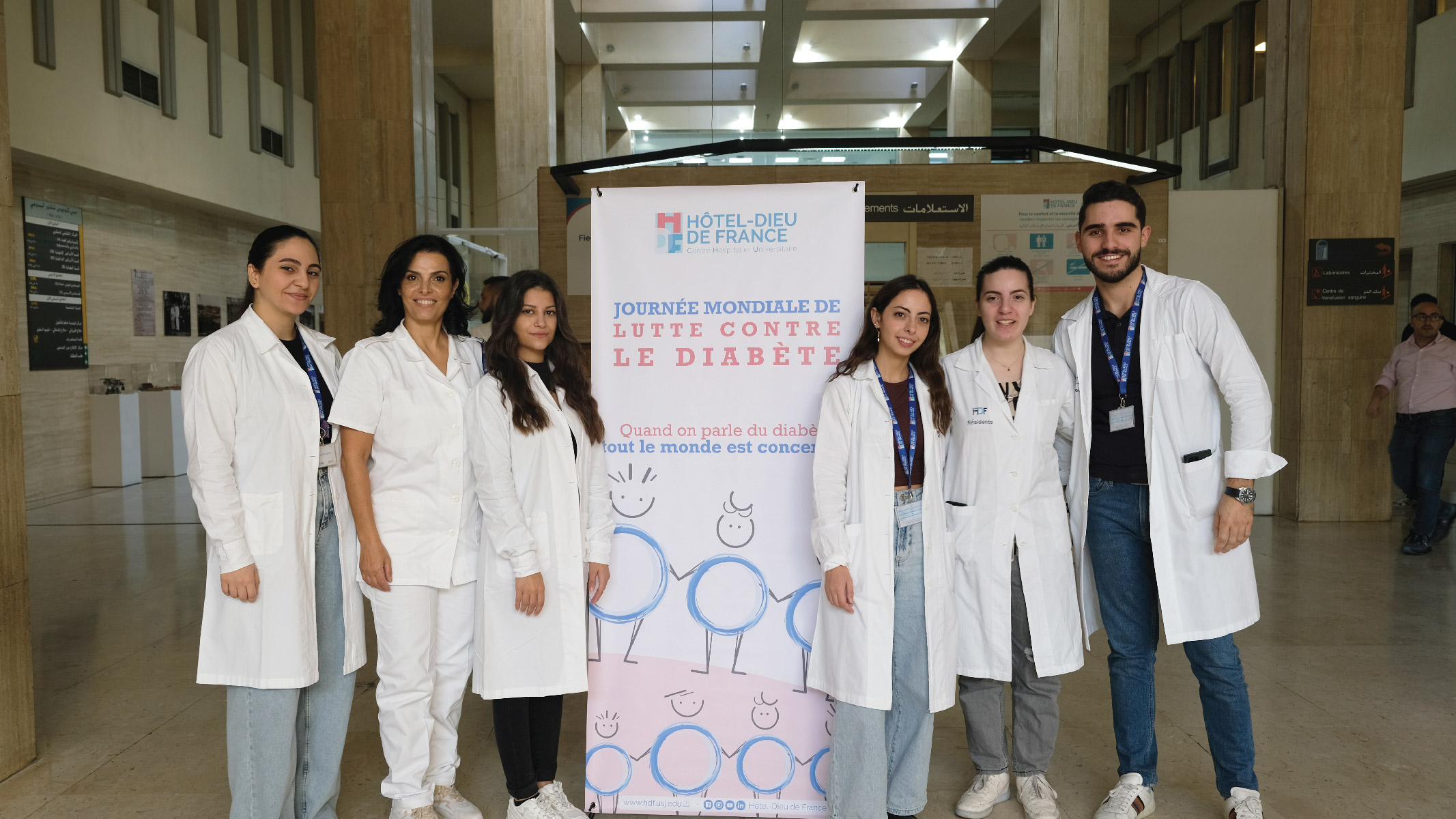 On the occasion of World Diabetes Day, the Diabetes Education Center organized a 3-day awareness campaign, highlighting the importance of diagnosing and preventing this disease in children and adults. 
As part of the campaign, free screening was offered to hospital visitors on the first day, followed by two days dedicated to free medical consultations and blood tests for patients of the Diabetes Education Center.
Meanwhile, the Dietetics Department participated by providing advice on a balanced diet for the prevention and management of diabetes.
When it comes to diabetes, everyone is concerned!